Upper Extremity Lymphedema Treatment
Flexitouch® Plus
A comfortable, convenient way to effectively manage lymphedema
The Flexitouch arm-shoulder garment is designed to treat patients with lymphedema in the comfort of their own home.
How it works
---
The Flexitouch Plus garment works by sequentially inflating and deflating its chambers to create a gentle wave-like motion that directs lymph fluid from the impaired area toward healthier lymphatic regions where it is absorbed and processed by the body. This advanced intermittent pneumatic compression device gives patients a comfortable and convenient way to self-manage lymphedema.
Flexitouch User Guide
Guía usuario para el Flexitouch Plus
Additional Support
Clinically proven therapy – Numerous clinical studies show achievement of major clinical benefits and cost savings.

More comprehensive treatment: Increased treatment coverage with ComfortEase™ and added a simultaneous bilateral treatment option for greater efficiency.

Better fit: Vest and arm garments offer a customized fit that conforms to your patient's individual anatomy. Vest designed to fit up to 98.8% of the patient population.*

Added comfort: Thinner, less bulky materials, large zipper pulls and handle loops, make ComfortEase garments even more comfortable and easy to use for daily treatment.

Controller programmability allows preset programs – Save up to three treatment programs and easily access each program from the large, 7" color display.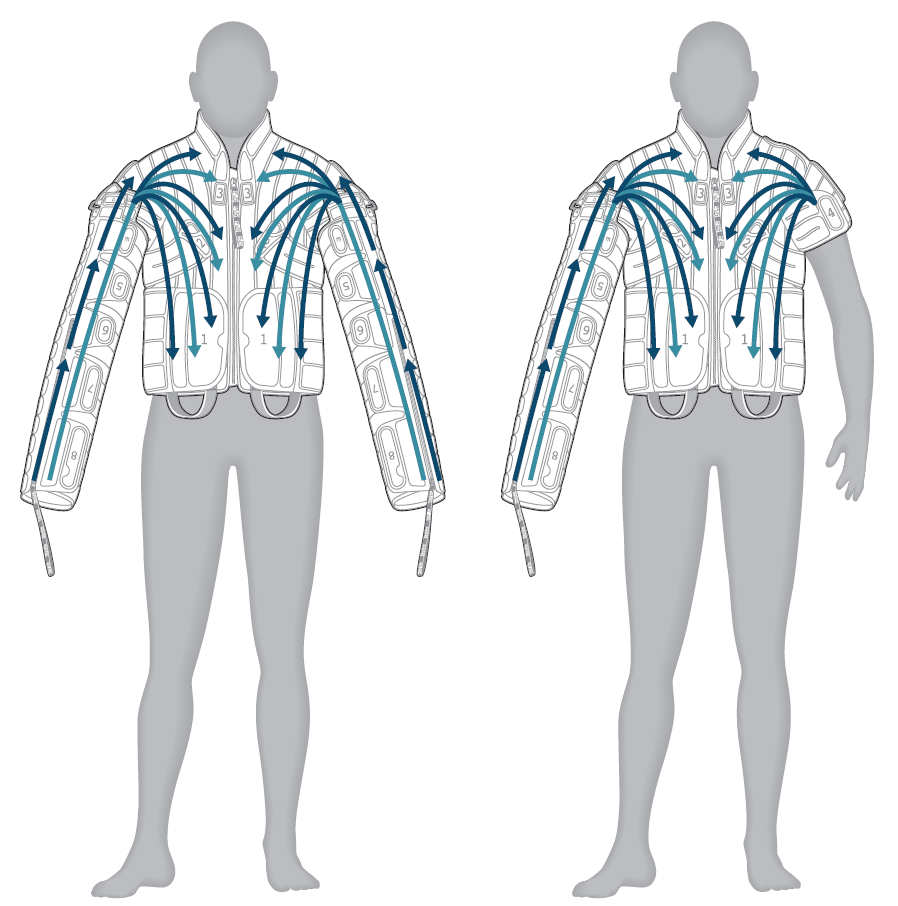 Flexitouch Programs for Upper Body
Flexitouch Plus provides flexible program options for:

Full arm and core treatment




Arm and shoulder treatment



For Patients
Find out if the Flexitouch Plus system is right for you
For Clinicians
Let's work together to help your lymphedema patients
Need help now? We're here for you.
Call us at 1.833.3TACTILE (1-833-382-2845)
7:00 a.m. to 7:00 p.m. CT, Monday through Friday and 8:00 a.m. to 12:00 p.m. CT, Saturday
* Data on file at Tactile Medical