At Tactile Medical, we put passion and energy toward developing and delivering products and services that help customers manage and treat lymphedema and chronic venous insufficiency (CVI) in their own home. Whether you want to work in the corporate office or out in our national field network, you have an opportunity to make your mark in all areas that interest you; as we grow, you can grow too.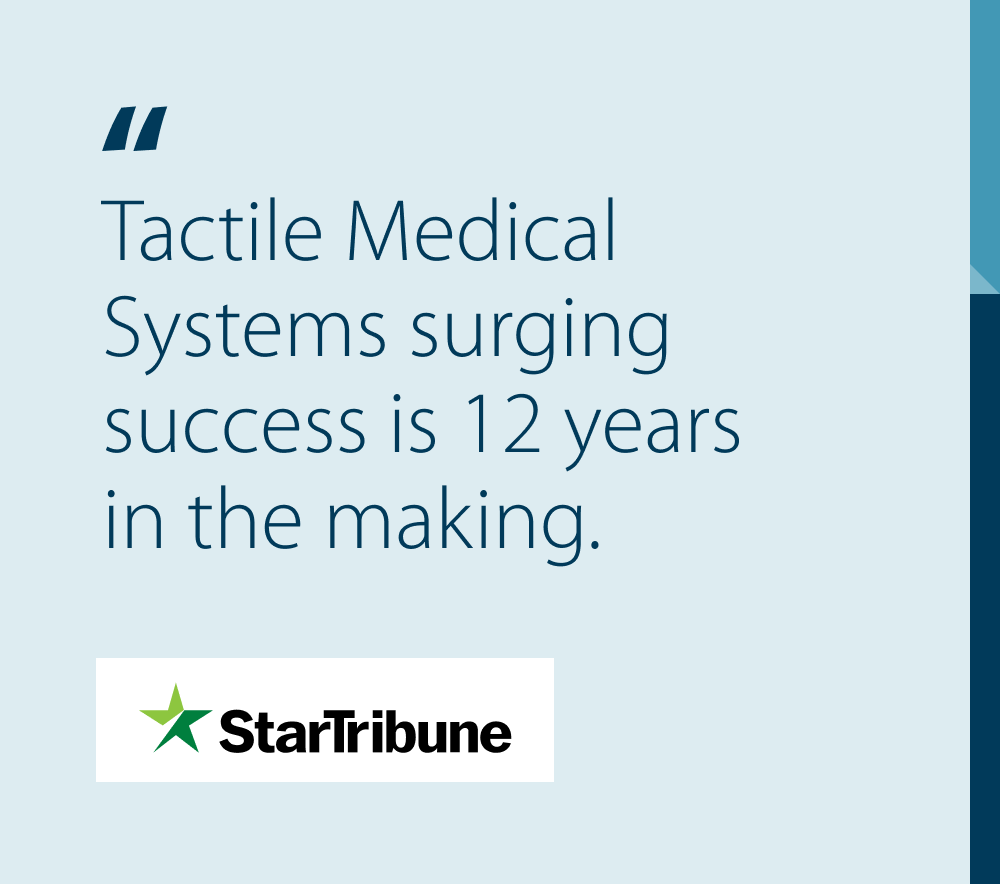 A top workplace, as determined by employees
---
Tactile Medical has been named a "Top Workplace" by the Minneapolis Star Tribune newspaper for ten consecutive years. The award program recognizes the most progressive companies in Minnesota based on employee survey responses. The rankings were developed from nearly 70,000 employee responses representing 350 Minnesota companies. Employees ranked their workplaces based on seven key categories including: Alignment, Effectiveness, Connection, My Manager, Employee Engagement, Leader and The Basics (Pay, Benefits, Flexibility).
Tactile Medical is also dedicated to giving back to the community. We create opportunities so our employees can share their talents to serve and positively impact our workplace and local communities.