Take control of your chronic swelling with Kylee.
---
Learn.
Knowledge is power, especially when it comes to your chronic swelling. Kylee is loaded with personalized information to help you better understand and talk about your condition.
Track.
Kylee makes it easy to track your symptoms and treatments so you have a record of the swelling, pain, and heaviness over time—as well as a log of all your treatments and how well they worked.
---
Have you been prescribed the Flexitouch® Plus or Entre® Plus system?
Track your order and get updates on its status. Once delivered, you can start using your device right away by accessing the tutorial videos.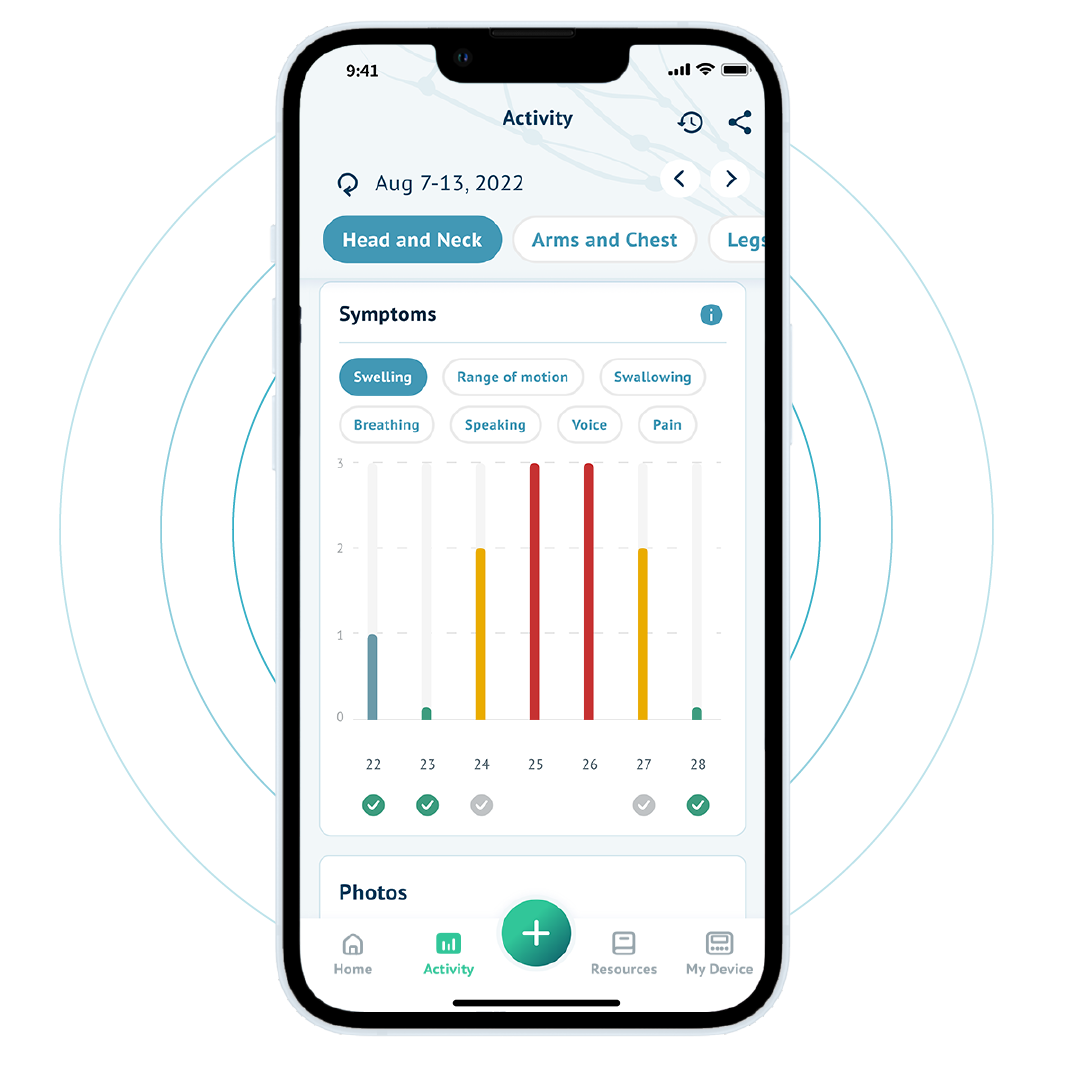 Share.
Kylee will help gather your symptom and treatment information, upload photos, and convert them into an Activity Report that you can easily share with your healthcare team. This will help your doctor see how your treatment is working.
---
Bluetooth® connects Kylee with your device.
No more having to rely on memory! Track treatments effortlessly by pairing your Flexitouch Plus with Kylee, using Bluetooth*. The result: a clear, shareable Activity Report.
We've put together some of our most commonly asked questions regarding Kylee to help you get ready, get started, get better.
*Bluetooth is only equipped on Flexitouch Plus devices shipped on or after November 14, 2022.